The Evidence is Clear. . .

Mobile Workforce Automation drives up efficiencies and provides the quickest ROI benefits available to a Utility.

In as little as 30 days you'll be reaping the benefits with SOSMobile.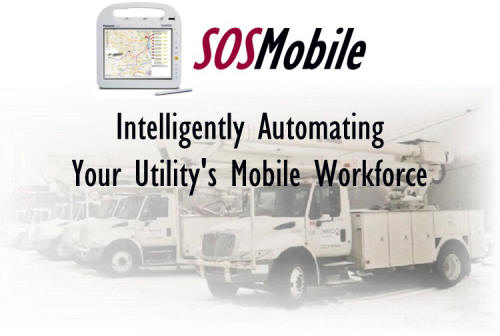 InsightAtlast, LLC has provided the Utility Industry with quality software and service since 1999. Leveraging the latest technology, our software keeps pace with an industry's rapidly changing needs.
Our premier product, SOSMobile, is a robust, cost-effective mobile workforce management system that offers a quick return on investment. With intelligent scheduling, mobile dispatch and real-time updates, SOSMobile connects customer service with field operations using existing infrastructure and devices. Whether your service territories are large and remote, urban or in-between, SOSMobile's flexible modules can be tailored perfectly to streamline your unique mobile workforce.
Watch our video demos to see what SOSMobile can do for your utility!